Agents Offered 100% Money-Back Guarantee if Unsatisfied and a Promise to Slash Selling Times to 10 Weeks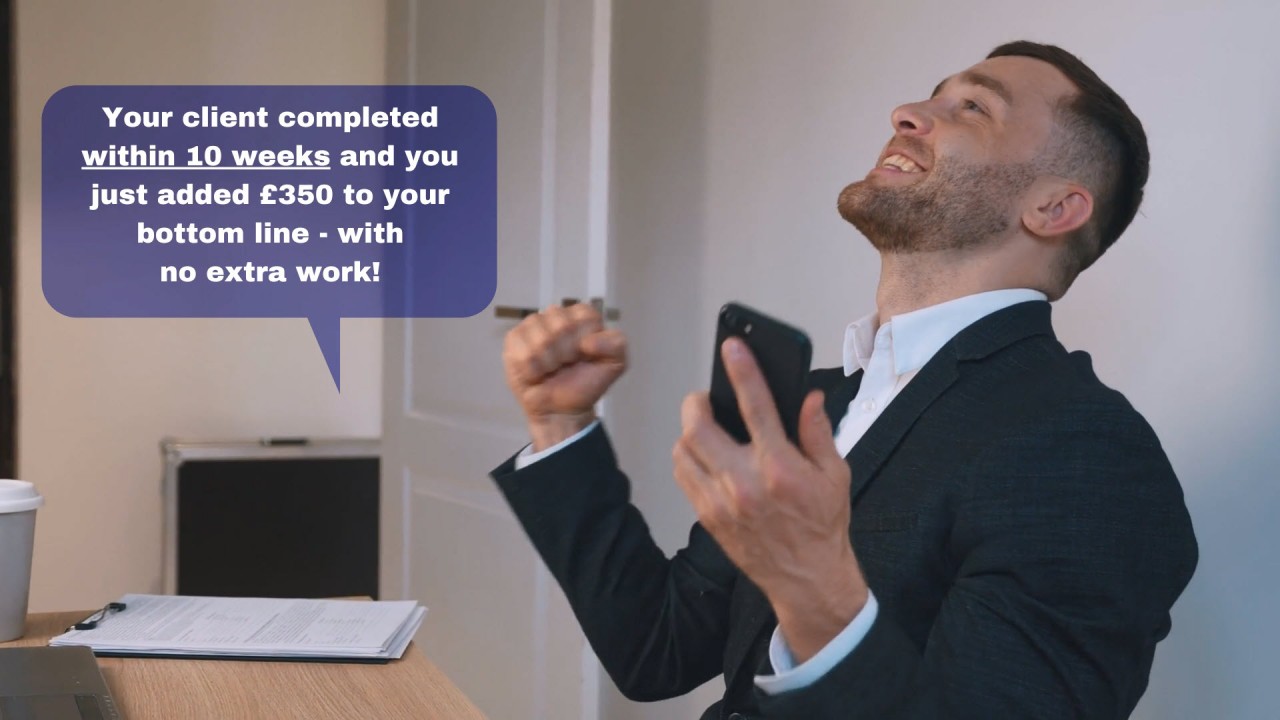 In an industry-first, WiggyWam, the all-in-one property platform, has announced a full money-back guarantee for estate agents who aren't entirely satisfied with the platform's offerings.
This offering includes a high-speed conveyancing concierge service, tenant passport, and the reintroduction of invaluable seller's packs; all of which are dedicated to slashing the buying and selling timeline to less than 10 weeks:

Agents who sign up to WiggyWam (at a one-off cost of £197) before the end of March 2021 will gain 4 months of FREE access to the full suite of tools and features.
From month 5 onwards, agents pay the standard subscription fee of £397/month.
12 months after initial sign-up, if the agent isn't entirely happy and satisfied with WiggyWam's offering, they will be given a 100% refund on the monthly subscription costs paid. This will be granted on the spot with no questions asked.
Revenue & Efficiency Guaranteed
For every property transaction completed through WiggyWam, agents earn an average of £350 in additional revenue without doing any additional work.
It all comes through commission from lawyers and giving agents a significant USP via the seller's pack and conveyancing concierge service.
This means agents only need to complete one exchange per month through the platform in order to recoup almost all of the £397/month subscription fee.
Furthermore, with UK agents paying an average fee of £1,122/month to the Big Three portals, it only takes 5 exchanges completed through WiggyWam to cover the cost of all portal expenditure.
Importantly, if a full refund is requested after 12 months, agents still retain all of the additional commission revenue they have accumulated through WiggyWam.
As well as the money-back guarantee, WiggyWam is also pledging to agents and their clients, a 20% discount on all legal/conveyancing costs if exchange of contracts is not completed within 10 weeks.
WiggyWam CEO, Silas J. Lees MRICS, says:
"We know that agents need three things to even consider adopting a new platform or innovation: Increased profit, zero expenditure and no hassle.
"We've always been determined to clearly tick all three boxes, so our services, pricing structure, referral fees, and our money-back guarantee are all explicitly designed to reassure agents that WiggyWam is in no way a financial albatross.
"Having dealt with countless transactions and witnessed first-hand the hurdles imposed by the current way of doing things, we're keen to ensure agents are free from constraints; free to get paid handsomely for what they do, and to do so in the shortest timeframe possible. We've even introduced a costs-indemnity policy for buyers and sellers to protect them from abortive legal fees should a deal not complete as expected.
"The only way to accelerate the current legal process is to impose financial penalties on lawyers to keep a ten week exchange target at the forefront of their minds. Our 20% discount if the 10 week deadline isn't met is there because we are so determined to meet that deadline. This is what the market needs and we have what it takes to enable it.
"We're excited to bring this unheard of money-back guarantee to the marketplace to remove any uncertainty in an agent's mind that we're the right company to go with."
ABOUT US
WiggyWam is a full service property platform that provides leads, listings, personal development training, instant tenancy referencing via its Tenant Passport and video conferencing capabilities to estate agents. It's also a means of enabling transactions to complete much more quickly and efficiently than is currently possible.
It's an eco-system and the route to re-establishing the Sellers Pack – the much maligned and misunderstood attempt by HM Govt in 2005 to provide upfront information to home buyers to ease and improve the home buying process.
'It's Facebook, Linkedin, CheckaTrade and TED Talks – all in one" says Silas J. Lees.
Related Posts
Comments
No comments made yet. Be the first to submit a comment
By accepting you will be accessing a service provided by a third-party external to https://www.wiggywam.co.uk/