17 minutes reading time
(3432 words)
30 Ways To Promote Your Estate Agency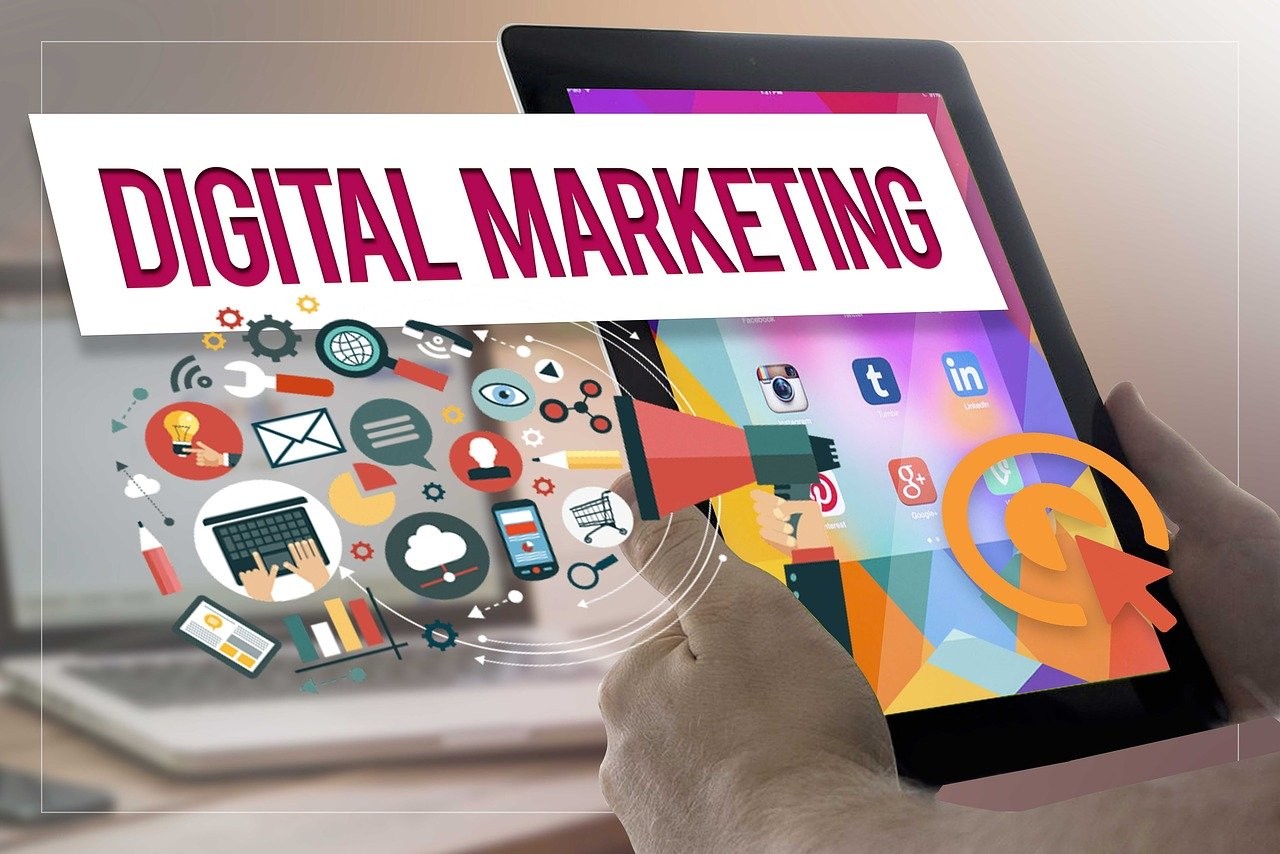 Competition can be fierce for agents (and businesses generally) so the more you can do to promote your agency (and stand out from the crowd) the better.
Approximately 90% of people now search online, so the better your online presence, the more likely your agency will be found. If your agency is still stuck in the dark ages, or is not actively engaging, networking and building relationships online, then you are missing out to your competitors!
Here are 30 tips to help you with your marketing effort
1. Be Active On Social Media
Social media is a crucial part of marketing now so make sure you have accounts on all the top platforms such as Twitter, Facebook, Pinterest, Instagram and LinkedIn (as people are increasingly using this to research agents). Try and interact with users on these channels, for example share news about your agency, charity and other events you attend or sponsor, and of course share property listings. Many agents now share property listings on LinkedIn but there are mixed feelings about this and it annoys some LinkedIn members so use your judgement here - personally I would leave them off this channel and use this instead to make those vital business connections.
There have been reports of a significant drop in organic engagement and reach amongst some active users of key social media platforms with many blaming changes to algorithms that restrict the percentage of followers/connections who see your posts. In this article produced by Hootsuit it states that "As of late 2019, average reach for Facebook posts was down by 2.2%, meaning that brands could reasonably expect their posts to be seen by about 5.5% of their Page's followers. Big brands with massive follower counts can expect even lower averages." It goes on to say that Facebook decides which posts users see, and in what order, every time they check their newsfeeds.
Instagram and LinkedIn have also switched from chronological to algorithm posts (so instead of seeing the latest posts from your connections you see what the algorithm thinks you will be most interested in based on previous interactions). In this recent post about Instagram algorithm changes it claims that "The main purpose [...] is not to hide some posts and keep you away from information. It's actually quite the opposite. Its purpose is to show you the images created by people you care about the most".
In this article it states that for LinkedIn "Relevancy trumps recency, which is why the homepage feed is set by default to "top" posts. You can read more about this on the Hootsuite website including latest changes and workarounds for each platform to improve reach and engagement.
If you don't know already, WiggyWam is also a social media platform - niche to property so make sure you are active on here too. It's more free exposure!
2. Bring Your Business Cards & Flyers To Life

There are loads of companies now offering video business card services (they also do brochures, flyers etc. with video embedded in to them). If you are trying to promote a high end service or selling luxury properties these could be worth investing in. The following video shows an example usage in real estate:
For those of you who love the latest tech and want to wow potential clients then check out this virtual reality business card:


Here are a couple of links to providers to get you started but do your own search to find those local or more relevant to you:

https://www.talkingprint.com/

https://www.4b4.co.uk/
https://videobrochuresmarketing.com/
3. QRCodes on Business Cards
If your budget is small, QRCodes are another useful way to bring your business cards to life. You can create a QRCode for just about anything on the internet - to play your YouTube or Vimeo videos, to open your social media profile or a specific page on your website. You could create a marketing page on your website and call it something like "latest news and offers", this keeps the link on your business card up-to-date with fresh content. If you are attending an event where you might hand out business cards make sure the news or offer pages targets the audience you are expecting to meet so when they view that page via the QRCode it is directly relevant. Check out the video where the presenter suggests linking to your social media profile page for better engagement:
4. Bring Your Signboards To Life
Adding QRCodes to your signboards is another good tip. Add one or more QRCodes to your boards (i.e. pointing to property details page, a virtual tour, a promotional video, a special offer page or even client testimonials). Many property seekers often drive through their favourite locations to check out what is available. QRCodes can provide lots of information for potential buyers/renters before they have even contacted the agent - this is particularly useful if the agency is closed for the evening (or in lockdown/socially isolated) and potentially reduces time-wasters.
5. Use Local Images Of the Area
Most agents post images of the property and that's it, but are they missing a trick? In many ways, you're not just selling the house, you are selling the area. Showcase the area too, for example landmarks, beautiful parks, sea views etc. There are many free sites that provide images of locations you can use, or you can hire a photographer, or even take your own.
6. Create a Content Offer to Capture Leads
Consider producing an ebook like "Top 10 things homeowners should consider before buying" or "The 6 most popular features or requirements buyers request when searching for their new home with your agency." Offering free ebooks in exchange for contact details is a great way to capture leads.
7. Hire a Professional Photographer
Images are the first thing a potential buyer or renter sees so it is important to provide good quality. Hire a professional real estate photographer, or, if you have sophisticated equipment and are confident in your own ability, take them yourself. We can't emphasise enough the importance of this so if you are not skilled, hire a professional.
8. Create a Virtual Home Tour and Aerial Shots With Drones
It's a fact that people prefer visual images and video over reading loads of text. Adding a virtual tour for each property can provide client's with lots of information prior to a viewing. Sometimes pictures don't do a property justice. A video is a great way of showing internal features that would otherwise be overlooked in images or text. Videos are also extremely useful for people who don't live locally, they can help them decide whether it is worth the trip to have a physical viewing. With the COVID-19 pandemic video tours (in particular live tours where homeowners are walking potential buyers through their homes using WhatsApp, Facetime and Skype etc.) have really taken off.
Drones are now widely used across the real estate industry to produce aerial photography and video. They can provide stunning birds eye views of the property, land and surrounding areas. Make sure you chose a member of the Drone Safe Register where all members are CAA qualified. Here is a link to their members search map tool.
The following video is an example of using a drone to create aerial views of a property:
9. Promote Local Charity Work And Sponsorship
Supporting a local charity or sponsoring local events (e.g. schools, sports teams) can be a good move. You can normally promote your agency on their t-shirts, flyers and program pamphlets.
10. Create Marketing Videos
You can have a professional video created or even try your hand at creating your own. Short (20-50 seconds) video work best. Be aware, if you are posting to Facebook, their new algorithm prefers videos over 3 minutes long (check the preferences of each social media platform and tailor your videos accordingly). Animated videos can help establish your brand as well as give a touch of personality. You could feature local landmarks in your video to make it even more unique and targeted. Your animated video doesn't have to be super sophisticated - just keep it simple. Client testimonial videos are quite popular. You can also create videos to tell people about your company, or a new service you offer. Below is just one example of the type of video you could produce:
Check out www.wearegraft.com if you want high end animation or professional, video production/editing.
11. Have A Pinterest and Instagram Presence

As mentioned earlier, social channels are very important. Pinterest boards and Instagram are excellent for providing images, video and information for a listing. You can create a Pinterest board or Instagram album for a single property that, in addition, to property photos, showcases the location/surrounding areas. Being able to 'pin' share and follow from your website or portal is also important.
12. Ensure Your Website Is Mobile-Friendly
Most people search for products and services (including property) on mobile devices (more than 90% to be precise). So it's crucial that your website is mobile friendly. If you have money to burn, then you could even invest in your own mobile app. These days though, most people visit portals before individual property websites, so investing in your own app might be a waste of money!
13. Create A Newsletter
Email is still considered one of the best strategies for building client relationships. However with GDPR being enforced in most countries it will become increasingly difficult to market in this way. Basically under the new laws, you will only be able to send emails to people who have physically opted in to receive your emails. It is no longer enough to have an 'opt out' button. For those who have actually 'opted in' then newsletters are a great way to engage with them. You can send latest listings in their area, news about upcoming open house events, local events and so on.
14. Start an Email Nurture Campaign
Nurture campaigns are like dropping crumbs that lead to a scrumptious cake, but instead of a cake, it is the client's potential dream property at the end. Give your clients a trail of high-end crumbs by tailoring your interactions with them based on previous actions they've taken. For example, if they attended a home open, send them an email detailing other nearby properties. If they attended a specific event e.g. a 'first time homebuyers' then send them your top tips for potential buyers (or similar) guide with a link to your website or downloadable ebook. Providing content that will help them on their journey is always well received.
15. List Your Agency On Every Relevant Directory And Listing Site.
Google search is changing making it increasingly difficult to be found organically. This (and other articles produced by www.moz.com) is a must read to understand what is happening. Every website, directory or online marketplace you list on provides organic links back to your site. It is the free way to promote your business on the internet. List yourself on as many of these as possible – including the free ones. Also create a listing on Google Places and Google My Business.
16. Consider Becoming Niche
If you've got serious competition in your area then consider making yourself stand out by becoming niche. For example, you could become the go-to real estate agent for families with kids, student lets, shared accommodation or maybe coastal properties or properties with pools. Make a name for yourself for a specific niche as this will make you memorable, especially in saturated areas.
17. Create Podcasts And Webinars
Podcasts and Webinars are basically voice recordings. Podcasts are usually pre-recorded but Webinars may be recorded live – i.e. an interview you have with a local news/media company or something you put on yourself. These are all great ways to promote your company. For example, a topic for a webinar could be "How To Make My Home More Appealing To Potential Buyers". You could provide a Q&A at the end of a webinar for questions from your audience, or accept comments and questions if it is a pre-recorded video. Webinars can also be submitted as YouTube videos, or be used as the voice over for an animated video.
There are some excellent people/sites out there that can show you how to create brilliant and useful video/audio content for your agency. For example here in the UK we have Christopher Watkin a property journalist who provides some brilliant tips - here is just one of them. Don't forget, if you are registered member of WiggyWam you can add your videos and podcasts to our extensive video and podcast library that is unique to UK property industry. This provides more free exposure for your business.

18. Create a Blog And Write Articles For Online Sites And Local Magazines
In real estate, it's important to be seen on as many levels as possible - including local. Getting yourself in local magazines or newspapers is a great way to get the word out about you and your brand. Also posting articles to online property related news sites is also good - it gets your name out there. Don't just sell - today's consumers hate this. Instead showcase your knowledge. Write about things that might interest them e.g. how property prices are on the rise in your area, or why your area is becoming more popular for business to re-locate. Add a Blog to your own website and share them across social media and other platforms that allow you to add your Blog as a feed. You can also publish articles on WiggyWam: if you would like to become a regular contributor to articles (we/our members can set the topics and if it is something you are interested in/know something about you can submit your 500 words or more contribution). You can also become an Expert Contributor, providing expert insights, tips and tricks to our readers. All contributions will include profile, website and social media links. Contact us if you are interested.
19. Get Your Branding Out There
Think outside the box here. You could hand out pens, mugs, t-shirts, mouse mats etc. memory sticks (even branded bottles of champagne/wine etc.) at supermarkets and other events. The more people you give freebies to the better known you become.
20. Partner With Other Service Providers
Developing relationships with other service providers is key for your marketing effort. In particular, partner with providers who offer complimentary services such as legal professionals, home stagers, surveyors etc. Tradesmen are also another good bet – they deal with property owners/renters every day. Don't be afraid to get creative with local partnerships. We recently added an article on Power Teams which shows how you can use WiggyWam to build and maintain these partnerships.
21. Use Feedback And Reviews From Clients
Feedback and reviews are crucial for building trust. Displaying feedback for your services is important for potential clients. If clients have a great experience with you, ask them for feedback. Don't use sites where the review poster is not contactable or is anonymous. People are less trusting of these nowadays. Two way feedback is also important as it isn't always the company that is at fault. Make sure you showcase your reviews on your website and social channels.
WiggyWam has a complete feedback and review system built in where agents can review clients (sellers, tenants and other businesses). This can be particularly powerful if used in conjunction with the WiggyWam Property Transaction Workspaces where all parties involved in the sale can collaborate, and once done, rate and review each other.
22. Make Sure Your Website Is User And Social Media Friendly
Make it easy for users to access all information about a property on your website – make sure all your property pages have a prominent contact button or form, social media sharing buttons, great quality photos, virtual tours, and a location map. Make reference to key landmarks, schools and other features that are nearby. Also ensure your site is easy to navigate and that it includes some local-oriented keywords in your SEO to ensure that your content is found via the search engines.
23. List On All The Portals – Both Old And New
Most countries have at least two dominant portals. Most agents list on these portals because they have the most properties and visitors. BUT, don't overlook upcoming portals as many agents are now listing on these as potential alternatives to reduce marketing spend for themselves and in some cases, their clients. Newer portals offer different models, some offer more features and functionality, some are free and some charge a very low subscription fee. As more agents promote the new portals to their clients, the faster they will become viable options that will finally take away the huge costs associated with property marketing.
24. Open House Technology/Apps
Open House events are very common and popular in the US and Australia. They are slowly catching on in the UK too. There is a lot of technology out there that can help agents manage these events, making it easier for for them to track open house visitors - saving time and money. The technologies range from simple apps to capture leads on the day, through to clever sign boards and other tools that can identify visitors (via their mobile devices) as they turn up at the property and sign them in. In terms of marketing, open house events are a great way of generating hot leads.
WiggyWam has a powerful event management system that also allows agents to display interactive open house dates on all property listings. Users can click to book attendance straight from the property details page and also search for other open house tours via Events. This is great for agents (and vendors) knowing who and how many are likely to attend and they can also chase up any no shows.
The WiggyWam events app is free to agents (and any other members who run other types of events). It is a simple tool for automatically checking in attendees on the day by either scanning the attendee's e-ticket (emailed when they booked - they just need to have it open on their mobile on the day) or by selecting them from a list. The events app will be available shortly to download.
25. Leave a Local Information Pack For New Property Owners
One of the things we loved when we moved into our current home was the local information package our agency left for us. 10 years on we still use it (and update it when things change). It was a brilliant idea! The package includes everything from where to eat and shop, to the local doctor, dentist and other services. This is not just useful for the new property owner, but is also another marketing opportunity for your agency. Trust me, the client will never forget you with this simple but very effective touch. You could even include free vouchers to a local restaurant or movie.
26. Keep In Touch With Past Buyers And Open House Attendees
Stay in touch with past buyers and people who have attended your home opens – even if it is months later (the latter may still be looking for property). This is important for future business. For example, send anniversary cards to past clients to stay fresh in their minds. When past clients have a friend/family member looking to buy or rent they will be more likely to pass on your details.
27. Create a Referral System With Past Clients
Provide incentives for past clients to refer you to future property seekers/sellers – for example free cinema tickets, a meal for two, or £50 to refer someone to you.
28. Keep An Eye On The Competition
What are other agencies doing in your area? What do their websites look like? How active are they on social media? Are they listing on sites you don't? Are they blogging or posting news and articles on theirs or other sites? Be aware of what they are doing that works then replicate their success.
29. Become part of an MLS (Multi-listing Service Network)
Becoming part of an MLS network is a great way to generate new revenue and promote you agency. These are popular in the US and Australia, but are also becoming more common here in the UK. WiggyWam is also geared up to support MLS and includes some powerful collaboration tools to help you make the most of your networks. You can read more here.
30. Join WiggyWam
In addition to being able to list unlimited residential and commercial properties for free you can create an amazing profile that presents all your content in one space - including linkbacks to your own website. You can add videos, podcasts, articles and more that will wow potential clients and raise awareness of your agency, brand and of course you.
By accepting you will be accessing a service provided by a third-party external to https://www.wiggywam.co.uk/