3 minutes reading time
(502 words)
Bridging the Communication Gap: The Secret Weapon All Top Estate Agents Are Using!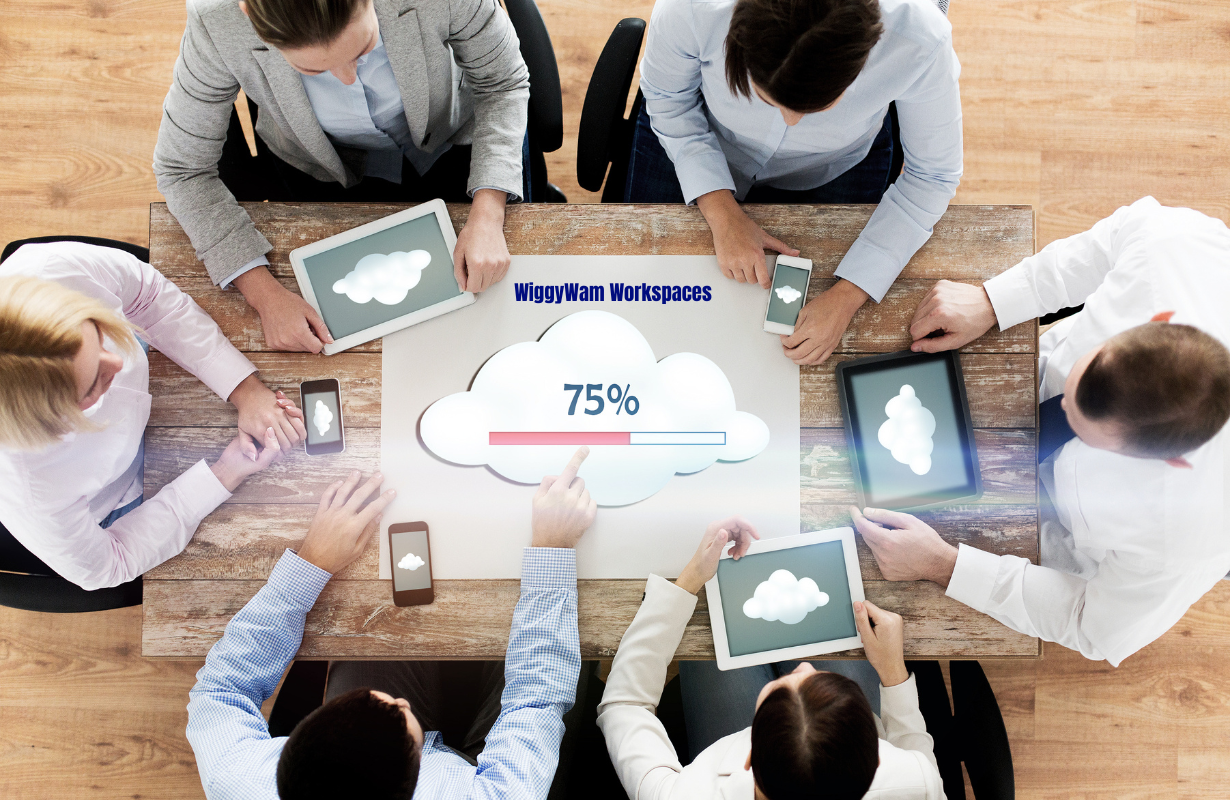 Are you tired of feeling like a leaf in a hurricane when it comes to communication in your estate agency? You're doing all the talking, the moving, and the hustle, but no one else seems to be on the same page? Well, fret not, dear reader, because we've got the *solution* you've been secretly praying for!
Picture this: it's Monday morning. The aroma of your freshly brewed coffee hits you as you're shuffling through the pile of paperwork on your desk. You're scrambling to check all the updates from solicitors (did they respond?), the status of last week's surveys, the latest mortgage approvals, on and on, the list is endless...
Does that sound familiar? Well, welcome to the club!
So, how do the top estate agents keep their sanity amidst all this chaos? What is the secret sauce they're dipping into to stay on top of their communication game?
The answer is as simple as it is profound: they're using WiggyWam!
WiggyWam, friends, is not just a funny word. It's a transformative tool designed specifically to help estate agents like you streamline communication, accelerate transactions, and increase client satisfaction. Now, that's a triple threat you can't ignore!
Because with WiggyWam by your side, you'll be cruising through your client communications smoother than a buttered-otter down a slide. It's like having a virtual assistant, task manager, and customer relations specialist rolled into one. And who wouldn't want that…?
And here's the kicker: it's not just about making your life easier (although that's a pretty sweet deal on its own). It's about enhancing the whole experience for your clients. With efficient communication and collaboration at the heart of WiggyWam, you're not only staying on top of things, but you're also keeping your clients immediately in the loop. Now, that's a win-win if we've ever seen one.
And guess what? We've compiled all of this and more in our latest guide - "Talk the Talk, Walk the Walk: Revolutionise Your Estate Agency Communication and Collaboration with WiggyWam!". The guide is packed with more tips, tricks, and insights than a magician's hat on a rabbit farm!
Wait a minute, are you still here? Why are you not downloading the guide yet?
Oh, right. You're waiting for the catch. Well, we're sorry to disappoint, but there isn't one. Unless you consider becoming a top-performing, client-pleasing, communication-ace of an estate agent a catch. In that case, well, you got us.
So, take the plunge. Be bold. Be daring. Download the guide now and discover the secret weapon the top estate agents are already using. After all, nobody made it to the top by standing still, right?
Here's to becoming the talk of the town, my friend. And remember, the only good communication gap is the one that's bridged.
Download our guide "Talk the Talk, Walk the Walk: Revolutionise Your Estate Agency Communication and Collaboration with WiggyWam!" now and take your first step towards bridging the communication gap in your agency.
Revolutionise Your Estate Agency Communication and Collaboration with WiggyWam! Download The Guide To Show You How!
Stay Informed
When you subscribe to the blog, we will send you an e-mail when there are new updates on the site so you wouldn't miss them.
Comments
No comments made yet. Be the first to submit a comment